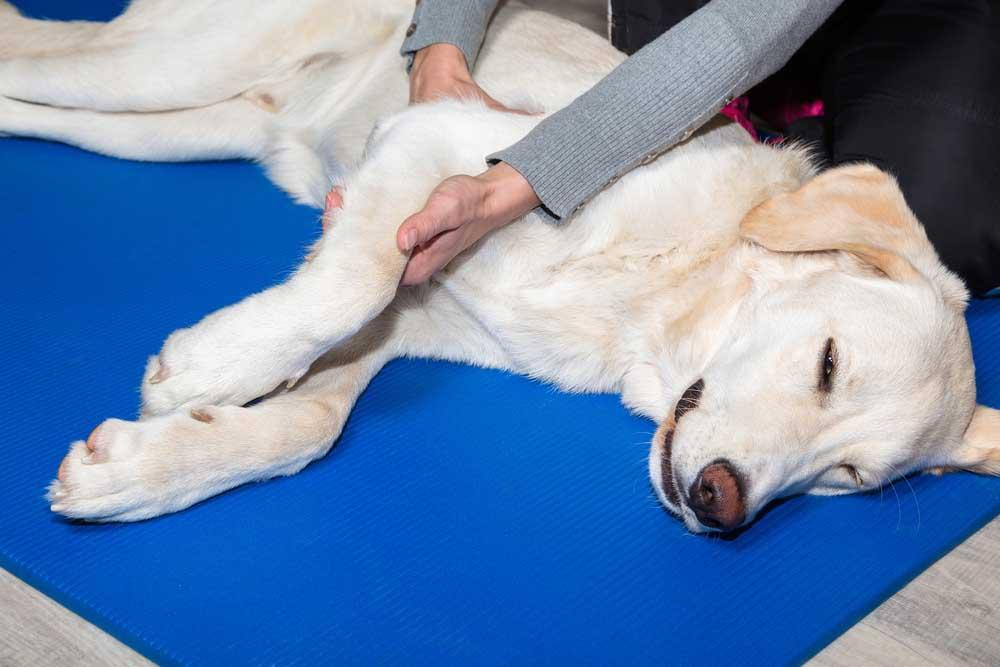 Watch out for the signs and symptoms of arthritis if your pet is a bit older. There are treatments and medications used to treat arthritis, so contact Dr. Branch at Amelia Pointe Animal Hospital & Daycare if you notice any of these signs. We provide quality veterinary services for pets in and around Fernandina Beach, FL. Let's look at some of the signs of arthritis in pets.
Less Playful
Pets have varying levels of energy and playfulness. When a pet gets arthritis, you may notice both of these levels getting lower. It can be painful to walk and jump when your pet has arthritis, so pay attention when your pet is lying down more than before. It can be comforting to lay down and be still when your pet has arthritis. If your pet is playing and running around less often, it may be time for a health exam with our veterinarian.
Reduced Range of Movement
If your pet seems to have less range of motion, that is another sign of arthritis. This may manifest as difficulty doing things that were easy before such as climbing a staircase or jumping onto a chair. You may see more hesitation before your pet performs these actions because it knows it will cause pain.
Limping
Pets who have arthritis often have a limp when they walk or run. They may even hold one leg above the ground as they walk so that they do not have to put pressure on it. This often means that the arthritis is progressing and causing a lot of pain in your pet.
Contact Our Veterinarian in Fernandina Beach, FL
When you notice the signs and symptoms of arthritis in your pet, it is important to get your pet to the veterinarian's office so that the condition can be properly diagnosed and treated. Some medications can work well for arthritis in pets. There may also be other treatments, such as steroid injections, that can help your pet to feel better. If you live in or around Fernandina Beach and have concerns about your pet's health, call Dr. Branch at Amelia Pointe Animal Hospital & Daycare today at (904) 310-9990 or reach us through our website by using our online contact form.